How the current market value of Jewellery and expensive watches affects the value of your own luxury watches and jewellery?
James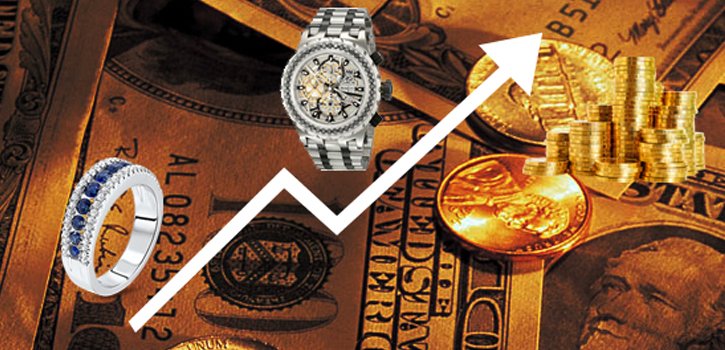 Owning luxury watches and jewellery is a matter of great pride for sure. At the same time it is important to get right jewellery and watch valuation done so that in case of an unprecedented event of theft, loss or damage, right amount of compensation claim can be done. Experts always recommend getting insurance done of valuables to keep them protected as much as possible. There are many factors which affect valuation of watches and insurance cover is ascertained accordingly. Market value of the products plays a great role in deciding the valuations of luxury items like jewelleries and watches.
Present scenario of hard luxury sector
It is quite sad to note that the hard luxury sector faced upheavals in the last year due to low demand of such products in the market as well as due to political uncertainties. However, it is expected that the market will see stability in 2017. The market outlook and other macro-economic factors are hinting towards the same. Revenues dropped by -5% on average in the luxurious watch industry in 2016. There was a massive drop in jewelleries and luxury watch sales. Political unrest in USA and UK is a major factor that contributed towards the lull in luxury-market spending. With the markets becoming more and more polarized, the brands have to think of ways of making an impact right through.
Professional advice for protecting assets during tough market times
Falling valuation of the pound
It is a well known global fact that the valuation of sterling has crashed against all the major currencies of the world. With this, purchasing a luxurious watch in UK has become way cheaper for many visitors who come from other countries. Rolex – the luxurious watch brand took a great step for balancing the prices in UK with USA and other European nations. UK retail prices for Rolex watches were increased by 10% since November 2016. This increase took place after 2012. People who did not have the Rolex valuation done previously, could be underinsured by almost 20%. Along with Rolexes, other luxurious watch brands are also seeing such effects.
It is recommended to get professional jewellery valuations done along with watches and other valuable items every 3-5 years so that you are providing insurance for the correct value. After the implementation of Brexit, professionals who do valuations of valuables, recommend clients for reviewing the insurance of their jewelleries and watches. There might be updates in the valuations of the assets and the insurance will be done accordingly. If a valuation of the asset is done from a proper source, insurers will extend cooperation in case a claim is filed if it goes missing or is stolen or damaged.
Increase in rates of stones and precious metals
Retail prices and valuations of the jewelleries and watches have increased with rising prices of precious metals and stones. Infact some watches and jewelleries are antiques and there will be antique valuations for such items. Cost of gold, precious stones and diamonds has increased by almost 15% over the past one year. If you had an exclusive item valued few years back, it is time to get it done again now to know the current valuation of the same. The insurance is done based on the current valuation.
Along with all the above mentioned items, fine art valuation should also be done at regular intervals as these pieces become classic and their valuations increase with time. For due protection and insurance, understanding the right valuation of the items is definitely needed.
Keywords: Watch Valuation, Jewellery Valuations, Antique Valuations, Fine Art Valuation