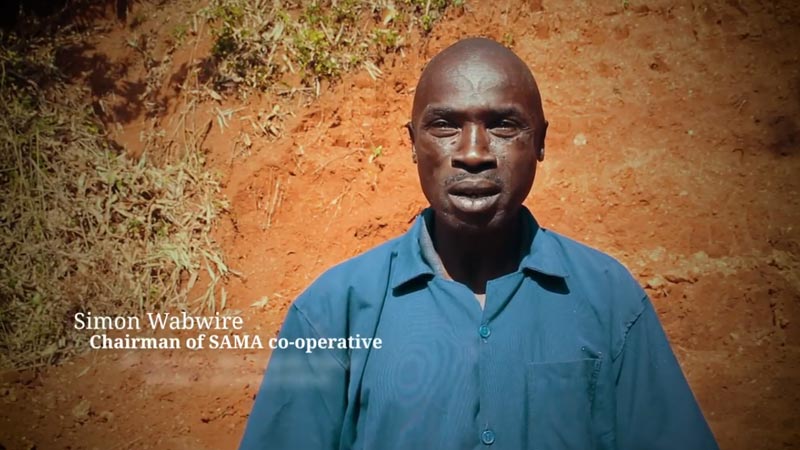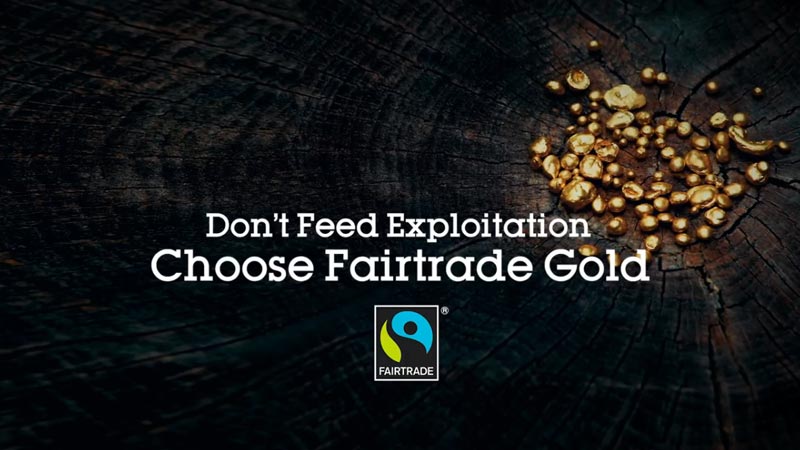 Why choose Fairtrade Gold?
Gold is a symbol of love, power and wealth the world-over. But look behind the glitz and the reality is not so glamorous. 90% of gold miners globally are artisanal and rely on small-scale mining to support their families and communities. Miners work in remote areas and have few other options for making a living.
In non-Fairtrade small-scale gold mines, miners extract the precious metal using toxic chemicals such as mercury, which is harmful for human health and the environment. They simply can't afford to use safer processing methods. This can cause birth defects, brain and kidney damage, and can contaminate water supplies, entering the food chain through poisoned fish. Small-scale gold mining is the largest source of mercury pollution to air and water combined.
Small-scale miners are also exploited by traders because of their poverty, and rarely receive a fair price for their product. Even when the world gold price rises, they are usually offered below the market price. Because of this, these miners struggle to generate enough profit or attract the finance needed to invest in their operations or in safer, more efficient mining practices and technology.
How does Fairtrade make things better?
Workers in Fairtrade certified gold mines receive a guaranteed Fairtrade Minimum Price for their gold as well as a Premium to spend on improving their businesses or on community projects, such as education, clean water and healthcare. Fairtrade certification means these small scale-miners meet Fairtrade Standards.
This helps them to improve their mining and business practices as well as open the market to generate more sales on better terms.
The Fairtrade Gold Standards include strict requirements on working conditions, health and safety, handling chemicals, women's rights, child labour and protection of the environment.
Buying Fairtrade Gold makes a real difference to the lives of miners, their families and communities. Jewellery with the Fairtrade Gold Stamp is extra special. Buying it means you know the small-scale and artisanal miners were paid a fair price, giving them financial security.
The Fairtrade Foundation is a registered charity (no. 1043886). See www.fairtrade.org.uk for more details.
If you would like to have your jewellery made using fairtrade gold , please contact
Tim Belson
on
0207 242 9933
.