Prestige Valuations provides the UK's leading jewellery valuation service. We offer an online, onsite and home valuation service and ensure that your precious items are valued securely and discreetly.
We can travel to any location that is most convenient for you.
Professional, Transparent and Ethical Approach
All our valuers are skilled, efficient and experienced
All types of jewellery can be valued
We value loose diamonds and gemstones, gold coins and bars.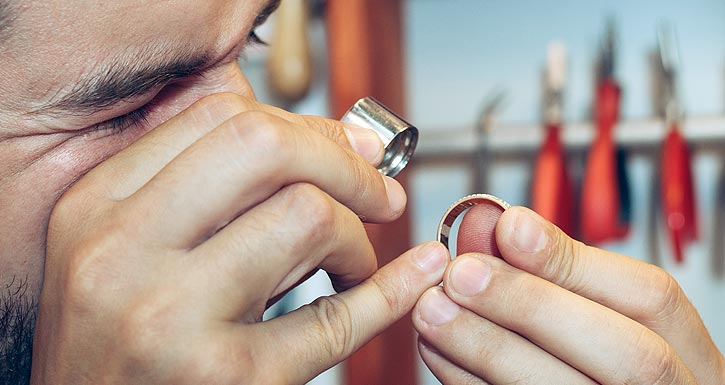 We hope no harm ever comes to your treasured items, but it's important that your items are appropriately insured against any loss, theft or accidental damage.

As the future is unpredictable, there could be a possibility that your precious jewellery is stolen or accidentally damaged through no fault of your own. Therefore, it is imperative to make sure your jewellery is fully insured just in case you ever need to make a claim.

At Prestige Valuations, we can arrange to have all your jewellery valued. Our experts will examine your jewellery and provide a written valuation for insurance, which describes, in detail, your items of jewellery.

Digital Photographs will be taken, distinguishing features will be noted and full description and details will be written for each item. This makes it much easier to identify your jewellery if it is ever lost or stolen.

Many jewellers charge a percentage of the overall value of your jewellery and often retain your items for sometimes up to a month. We, however, charge a simple fixed fee so you'll know how much the service costs before you agree to it. A one-off fee of from £65.00 is paid to assess each piece online, from £75 for an "on the spot valuation" at our office and £185 for our premium home visiting service per hour on and off site.

All our expert valuers have passed the Gemmological Institute of America (GIA) Diamond Grading Course, to ensure you get a reliable and accurate valuation, provided by the UK's most experienced valuers. They spend all their time reviewing retail prices and carrying out valuations on a regular basis and can therefore provide you with an unbiased and accurate valuation.

You may require a valuation for various reasons; the most common is that your insurer requires you to have one to provide adequate insurance cover. Other reasons could be probate, private sale or just for personal interest. A professional valuation is essential for insurance, and all our valuations are accepted by all the major Insurers.

Revaluation
Our first valuation is so thorough that we can provide a revaluation based on the information we hold, thereby not requiring to see the item again and incur large additional costs. Once a Prestige Valuation is completed and entered onto our secure system, we can update the value on a biannual basis for a nominal fee of £35 per item and, with your approval, inform your insurers accordingly.
3 TYPES OF SERVICES WE OFFER TO VALUE JEWELLERY
ONLINE JEWELLERY VALUATION

HOME SERVICE

AT OUR OFFICE
To fix an appointment or to get your jewellery valued at our London Hatton Garden office, call us on
02072429933
or email us at
info@prestigevaluations.com
.
** Loose gem stones must be physically inspected unless accompanied by a gem laboratory certicate.