Watch Polishing
Your luxury watch could be the most loved accessory in your wardrobe; over time it will start to look dull due to dents scratches and marks. At Prestige Valuations, our experts can restore your timepiece to showroom standard by combining state-of-the-art equipment with years of experience. The watch is completely dismantled in order to meticulously restore the bracelet and case, removing all blemishes, dents and scratches.

Get in touch with us and rest assured that our team will have your watch looking as pristine as the day it was purchased.
Watch Bracelet Repair
Maintaining the bracelet on your watch is essential. Over time, the metal components will wear down and the bracelet could appear stretched or even break and fall off your wrist. Our experts will be able to repair and restore every piece of the bracelet so that you can confidently adorn your luxury timepiece. Protect your investment, because a well maintained watch can be with you for life. It grants you the ability to pass on your beloved watch through generations.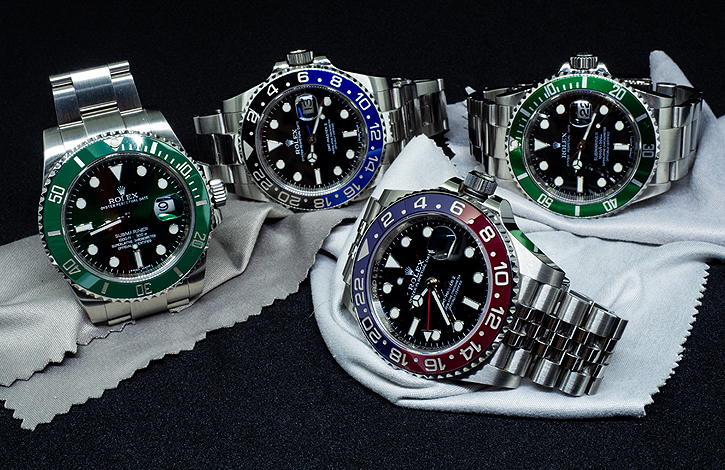 Contact us for Watch Polishing & Bracelet Repair