What are Sports memorabilia?
Sport memorabilia is an exciting way to connect with the world of sports and the memories that make it so special. Whether it's an autographed jersey from your favourite player or a race-used helmet from the greatest race in F1 history, sports memorabilia is a thrilling way to own a part of sport history that captures the heart of the sporting world. From trading cards to photographs, posters to tickets, sport memorabilia come in all shapes and sizes - each with its own story to tell. The value of sports memorabilia can vary greatly depending on numerous factors such as the rarity and significance of the item. Values can range from a few hundred pounds to millions! Some big-ticket items include Michael Jordan's game-worn Chicago Bulls jersey or Roger Federer's autographed tennis racquet from his record 20th Grand Slam win. These iconic pieces hold a special place in the hearts of fans and collectors alike.
Discover the hidden worth of your sports memorabilia with the help of our professional valuation services.
We are connected to experts who know the ins and outs of the most popular collecting categories of Sports Memorabilia: football, basketball, American football, boxing, etc. We'll give you an accurate and fair appraisal of your prized possessions. You can easily and swiftly get your sports memorabilia valued by one of our sports memorabilia experts using simple and easy to use online platform. Simply fill in the form, attach the images and additional information about your item and send it to us. Submit your sports memorabilia for
valuation here!
or you can visit us in
Central London
. To make it easier for you we also provide
home visit
service in which we come to you, at your convenience.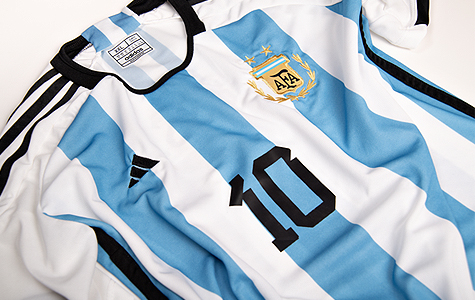 Lionel Messi Tshirt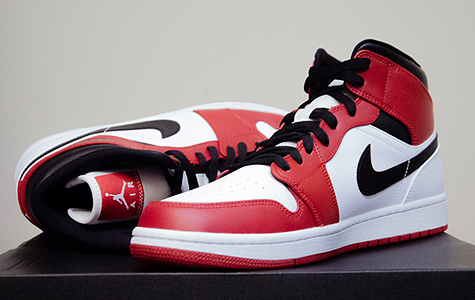 Jordan's trainers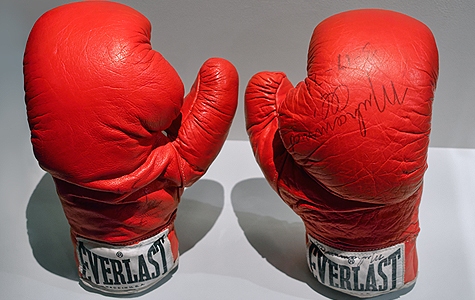 Muhammad Ali Boxing gloves
Factors on which the worth of a Sports memorabilia depends:
Player/Team

The popularity and success of the player, event or team associated with the item can make it highly sought after among fans and collectors.

Rarity

The rarer the item, the more valuable it becomes. Just like a limited-edition trainer, sport memorabilia that is hard to find or one-of-a-kind can command a high price.

Condition

Keeping an item in great condition is paramount to ensuring a high value. Items that are free from damage, wear and tear, and other defects are generally worth more than those in poor condition.

Authenticity

Authenticity is everything in the world of sport memorabilia. Items that come with a certificate of authenticity or have been verified by a reputable third-party organization can greatly increase their value.

Historical Significance

The value of a sports memorabilia item can also be tied to its historical significance. Items associated with milestone events or achievements in sports history can be highly coveted and reach high values.

Pop Culture

Sport memorabilia can become even more valuable when it makes an appearance in pop culture. It could a jersey worn by a famous athlete in a movie or a trading card featured in a TV show, these items can become highly sought-after by fans and collectors alike.