G.O.A.T: The Casual Elegance of the Patek Philippe Aquanaut
James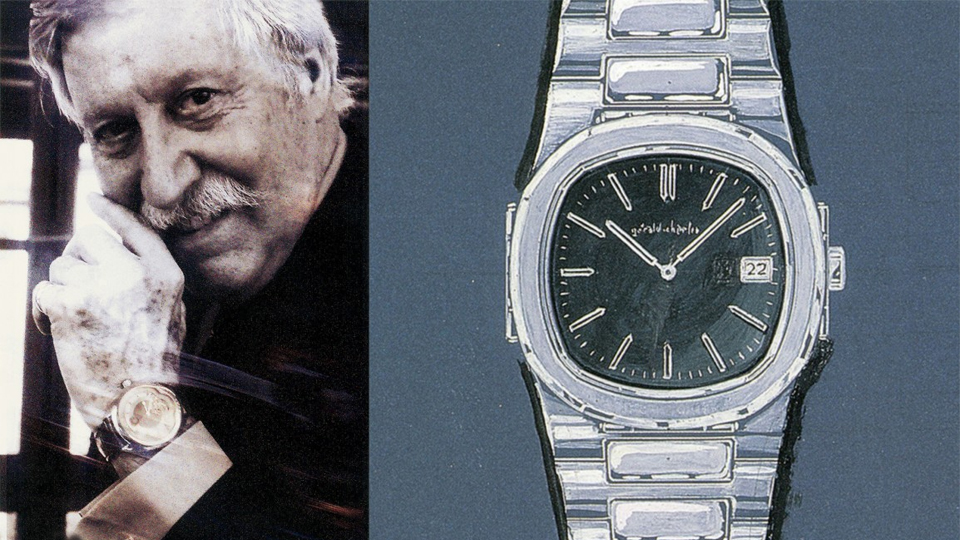 A s we continue to obsess over the Greatest of All Time (or "G.O.A.T.", in contemporary culture) in the watch world, we inevitably turn to Patek Philippe. Our focus today is on the Aquanaut, a watch whose place has been irreversibly cemented in the canon of great watches. With a loyal fan-base spanning venture capitalist hotshots to icons of rock and roll to ardent collectors of menswear, the Aquanaut's popularity almost rivals that of the perennially in-demand Nautilus. Simpler, cleaner and sportier than its predecessor, the Aquanaut cooly transcended in style and function above the dramatic cultural shifts of the past two decades; it remains ever modern, rendering it an especially smart investment for right now.
The Aquanaut's status as icon of contemporary horology can be credited in part to its convention-defying nature. For most, the phrase "sport watch" evokes a certain masculine bravado. Steve McQueen racing Le Mans in his Tag Heuer Monaco, Buzz Aldrin conquering the moon in his Omega Speedmaster, Sean Connery cavorting as 007 in his Rolex Submariner: sport watches are a breed of hefty, hard-wearing machines built for adventure. In essence, they are seemingly the antithesis of Patek Philippe—a brand synonymous with achingly refined dress watches and haute complications. Which is precisely what makes the Aquanaut a maverick among watches. Bold yet restrained, hardy yet elegant: the Aquanaut's contradictions are the source of its dynamism.
Bold yet restrained, hardy yet elegant: the Aquanaut's contradictions are the source of its dynamism.
To fully understand the Aquanaut's appeal, and the controversy it inspires, one has to look back to the 1970's. Two decades before the Aquanaut bowed, the watch industry was in crisis. The economy had lulled and the advent of quartz threatened to make traditional mechanical watches obsolete. At the time, Patek Philippe's collection was almost entirely comprised of heady gold watches and intricate complications—true luxury timepieces with prices to match. Audemars Piguet was in a similar conundrum when, in 1972, it commissioned Gérald Genta to design a fine sport watch in more economical steel. The Royal Oak was born and Audemars Piguet's tides turned.
The Royal Oak introduced an entirely new category of timepiece: an exquisitely rendered, everyday sport watch that embodied a very modern sense of casual luxury. Until then, popular opinion divided the market in half: gold or platinum dress watches were "real" luxury timepieces, everything else—particularly steel—was hardly coveted. In 1974, Genta, the Michelangelo of watch design, brought Patek Philippe a sketch for its own steel sport-luxury hybrid.
Two years later, the Nautilus premiered and made waves. With its distinctive porthole-inspired case and sleek integrated bracelet, the Nautilus was unlike any Patek Philippe that had come before. Rather than tip-toeing around this uncharacteristic turn, the brand celebrated it. Advertisements declared "One of the World's Costliest Watches is Made of Steel". Indeed, the Nautilus superseded its pragmatic roots to become an emblem of Patek Philippe and a holy grail model for collectors.
Fast forward to the 1990's and the culture is once again shifting. A new generation is on the rise, jumping tax brackets overnight in the dot-com boom. After the greed-is-good eighties, flash gives way to minimalism. Success, and the corresponding uniform, are being redefined. In an effort to seize this moment of transition and break from its perceived classicism, Patek Philippe debuted the Aquanaut in 1997. Its design reinterpreted the Nautilus's signature porthole shape to better suit tastes of the time, embodying a "less is more" attitude.
The most noticeable point of differentiation was the Aquanaut's "Tropical" rubber strap, Patek Philippe's first employment of the decidedly techy material. Virtually indestructible and far less formal than metal, it epitomizes the Aquanaut's utilitarian spirit, beautifully contrasted with its jewelry-like deployant buckle. Combined with a less complex tri-part case, large Arabic numerals and exceptional water resistance (at 120m, it set a new record for watches with exhibition backs), it proved that Patek Philippe could go beyond the rarefied air of C-suites. Yet, unlike most conventional sport watches, the Aquanaut has a slim, tailored profile and the proportions of a fine dress watch. The glossy black dial, with a hobnail grid pattern mirroring that on the strap, is chicly modern while the octagonal bezel, combining polished and satin-brushed finishes just like the Nautilus, nods to the brand's pedigree.
After the greed-is-good eighties, flash gives way to minimalism.
Read More